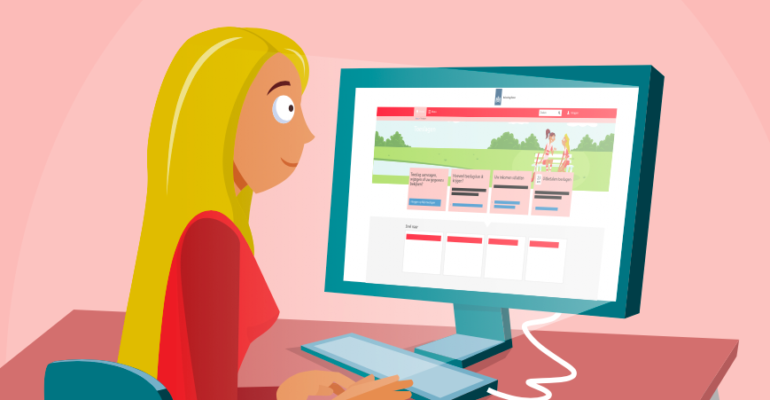 APPLY FOR HEALTHCARE ALLOWANCE
Many people complain about it. The medical costs that we have to pay every month. The premiums are then increased every year. As if we don't already pay enough. The government has therefore introduced the health care allowance.
Are you getting what you are entitled to?
Healthcare allowance is a contribution from the tax authorities towards the costs of your health insurance. You will receive this contribution if you have an income lower than € 31,998 if you are alone or if you have aggregate income lower than € 40,944 if you have an allowance partner. The amount of the allowance you receive depends on your income and that of your partner. The allowance partner is usually your spouse or the person you live with. For example, does your father, sister, brother live with you? Then they can also be an allowance partner.
Your assets should not be too high
On January 1, 2022, you may not have more assets than € 120,020. Do you have an allowance partner? Together your assets may not exceed € 151,767.
From the age of 18 you have your own health insurance. And you can apply for health care allowance. Are you turning 18 soon? Apply for your own health insurance in time and apply for health care allowance right away. Healthcare allowance can go up to € 111 per month if you live alone or € 212 if you live together. A nice addition to your income if you get this back every month. It is of course a pity if you miss this. The healthcare allowance also depends on your living situation and your income. If your situation changes, it is wise to contactour office. In that case, it is possible that you receive too little or too much health care allowance, so that you will only receive this back or have to pay extra later. In order to be eligible for the health care allowance, the following is important:
Your joint income may not exceed € 40,944
For singles, annual income may not exceed the limit of € 31,998.
If you meet these criteria, you may be eligible for healthcare allowance.
Boratech can, at your request, request the benefits to which you are entitled as part of the subscription package. There are no additional costs involved.
If you would like more information, you can leave your details in the main menu via CONTACT.