Taking care of your income tax return at our office works as follows:
When you have collected all the necessary data, you can bring it to us. If this is not possible for you, we can of course also collect it from your home.
Your data will then be processed at our office. After processing, you will receive a letter from us with a calculation of the tax amounts due or to be received, as well as a printout of the (profit) return to be authorized and submitted.
When you agree with the declaration to be submitted, return the signed authorization to us. We then ensure that the return is sent electronically to the tax authorities.
When you receive the assessment from the Tax Authorities, we will ask you for a copy of this assessment for checking. We use a fixed price for the Income Tax return for customers without a subscription.
If you would like more information, you can leave your details in the main menu via CONTACT. We will then contact you as soon as possible.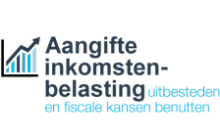 Dit bericht is ook beschikbaar in:

Български

Nederlands